Shop to Support
The businesses listed below support Long Island Bulldog Rescue with a portion of your purchase.
---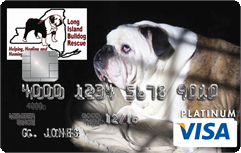 Help LIBR by applying for a Credit Card
It's as easy 1...2...3! Begin by clicking on the card above!
0% Introductory APR on purchases and balance transfers for 6 months. After this period, a low variable APR will apply.
Earn bonus points for FREE airline tickets, merchandise, cash-back and more at participating merchants.
$50 donation by the bank when you first use the card plus ongoing contributions.
No annual fee and no additional cost to you.
Enhanced Visa Platinum benefits, including 24/7 Emergency Customer Service and 100% Fraud Protection, Purchase security, Warranty Manager and much more.
---
Checkout our Amazon Wishlist!
Click Below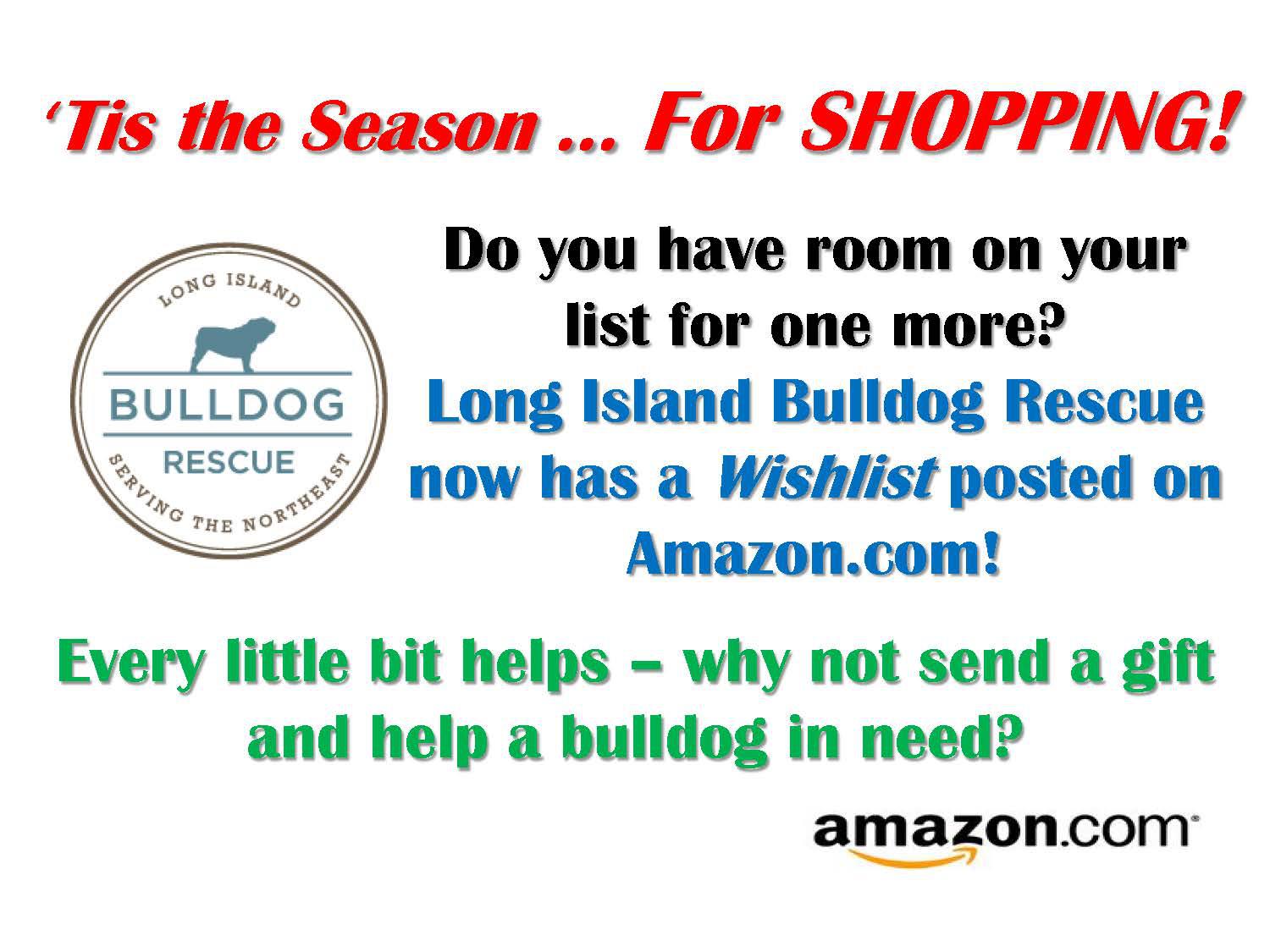 ---
Shop over 600 stores on iGive.com
Shop at over 600 stores on iGive.com and a portion of your purchase dollars will be sent to Long Island Bulldog Rescue. Thank You for your support.
---
 
Paws Up to Duke & Winston for supporting Bulldog Rescue!
This special LIBR Graphic Tee was especially  Designed By Duke & Winston to help raise funds for the Bullies.
100% of the Proceeds will be donated to LIBR!
Check out their Bullie inspired fashions!
---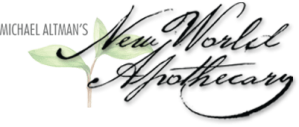 Michael Altman's New World Apothecary offering healthy products for you and your Bulldog!
Get 25% off your purchase using Promo Code: LIBR-PROMO
---
---

NEW! Pets Best Insurance
Protect your precious Bully and help Long Island Bulldog Rescue.
---

Tired of hauling heavy bags of dogfood? Tired of searching for your brand to no avail?
Pet Flow is a really convenient way to never run out of food—and LIBR gets a donation from them when you first sign up!
---

Checkout coolblue for some great bulldog apparel!